Zaptel – Who's your DAHDI?
...May 20, 2008...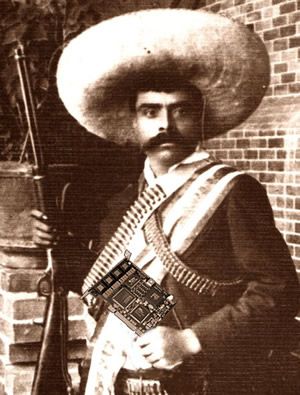 Zaptel is an OSS hardware driver API developed by Jim Dixon. Zaptel drivers were initially developed for BSD and Tormenta T1 interface cards. Digium began producing TDM interface cards based upon Jim's work and made significant improvements to Zaptel on the Linux platform...
For those of you who are unfamiliar with Jim Dixon, here is his bio from the 2005 Astricon conference:
Jim is the inventor of the Zapata telephony cards and a Systems Engineer (consultant) with the main specialites in Telecom. He's been doing Engineering ever since Junior High school (although professionally since High school) and have been an Internet developer since 1980 (working on the Arpanet for MIT). He never bothered with college...
In addition Jim have been helping with the development of Asterisk during its lifetime. He has also created and been working on the app_rpt Asterisk 2 way radio project...
Jim's Zapata Telephony Project took its name from the historic Mexican revolutionary figure
Emiliano Zapata
, an homage to symbolize the revolutionary nature of the Zaptel project. The term "Zaptel" is in fact trademarked by this calling card company, prompting Digium to adopt a new name to avoid legal issues surrounding the use of the Zaptel name...
73
k5TRY