.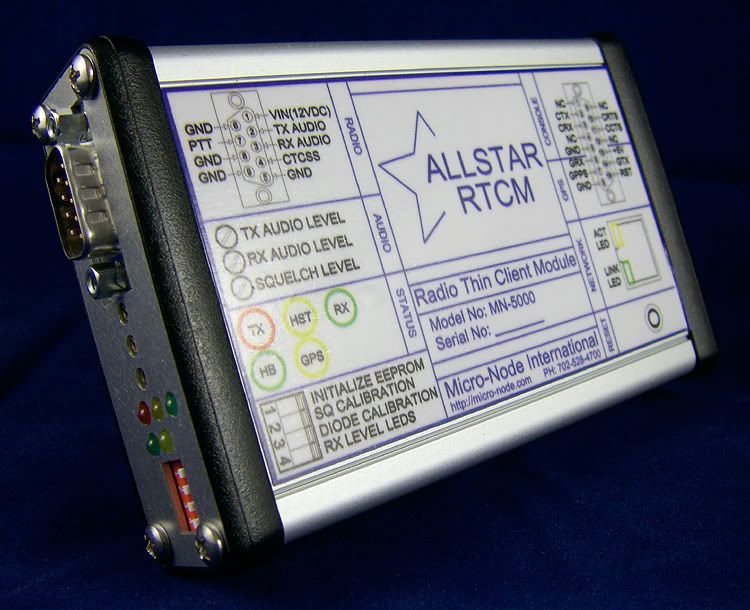 .
.
I wanted to introduce myself to my newly found AS family and share my progress so far, im sure i'll have Q's and answers as this is my first steps into the AS world, as well as the RTCM too.
And as stated "There Are No Stupid Q?'s, Only When You Do Not Ask"
So what better time to share my progress and status ...
PC Specs: older ((ok very old)) COMPAX deskpro was a free throw away save with win98 on it. I added some memory upgraded to winxp for a backup windows box until i learned of AllStar. i then proceeded to convert it over to the 'DARK SIDE'...
OS: ACID / CENTOS 5.7
Radio Type: cdm motorola
Radio Interface: AllStar RTCM
etho connection: DSL static
So i registered with AS, created a node within my account, setup / configure my rtcm to be my AS node's radio interface device for a basic VoIP connection to the AS network to link to the other nodes. I understand there is a multitude of options as to what, where, when, how i may go about my AS setup.
.
.
!thanks JIM Wb6NIL for the help so far... Duuuude!
.
.
However being a first timer im a one step at a timer and independently tackling many projects so progress may not be as fast as others ... But i have full intentions of building up and tayloring my AS network to it's fullest needs, as well as the 'voter capable' RTCM too ... So it's a pleasure to be apart by all means to say the least, i hope to learn lots and help lots too ...
Here is the rtcm and the interfacing cables i made ...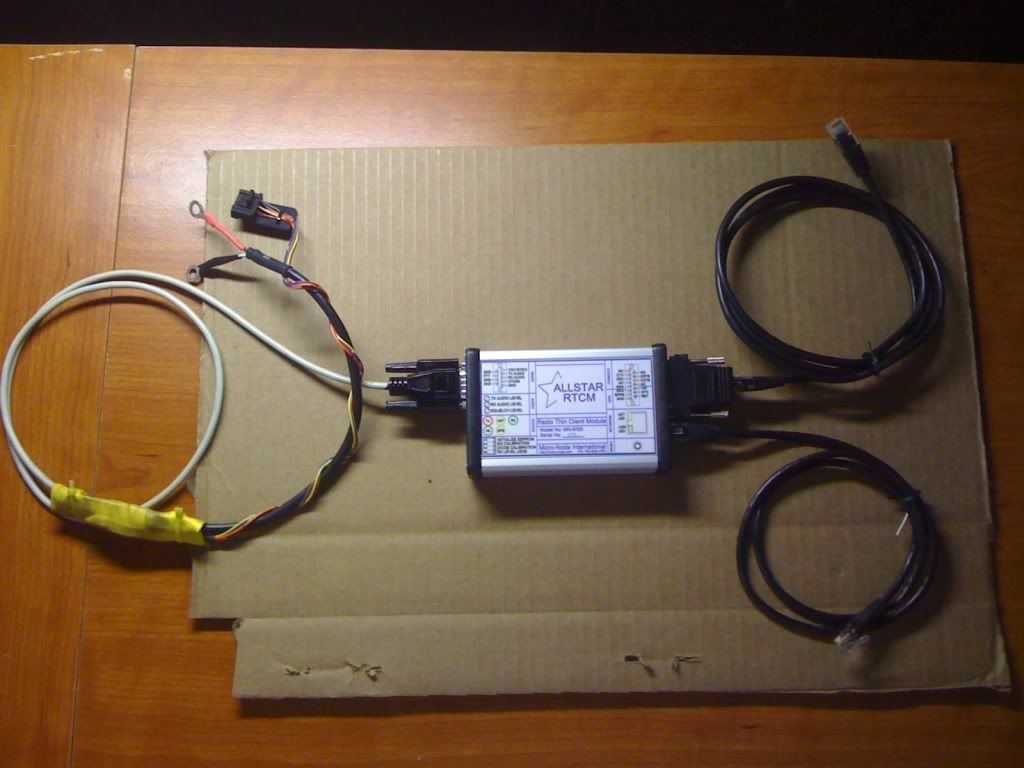 Any Q's? or comment please feel free and ill update too ...
*73 from Arkansas
!HELPFUL links->
(use these first links for when the rtcm gets it's connection for the first time, default will be on the voter test server ... log in 2002 via webtranseiver to hear / test your audio ---- same as to when you move your rtcm off the test server and wherever however you use, in my case it is allocated to my server so link to my own server via web transeiver to again hear / test audio in your network / system)
http://voter-demo.allstarlink.org/voter.html
AllStar voter demo page, signal test VERY HELPFUL^^^
http://stats.allstarlink.org/nodeinfo.cgi?node=2002
AllStar node 2002 online status page^^^
http://stats.allstarlink.org/
AllStar online nodes^^^
https://allstarlink.org/nodelist.php
AllStar complete list of nodes
https://allstarlink.org/
AllStar Link VoIP home page^^^
http://stats.allstarlink.org/dl/
AllStar ACID download page^^^
http://ohnosec.org/drupal/node/22
Asterisk/app_rpt Project Overview^^^
http://ohnosec.org/drupal/node/21
AllStar Link standard commands^^^
http://206.212.254.21/unode_docs/rtcm_%20manual.pdf
AllStar RTCM MANUAL^^^
http://kd3su.us/allStar/acid-sysadmin.pdf
AllStar ACID admin guide^^^